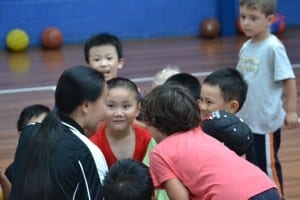 Learn to Play runs every Friday afternoon in school terms for Girls and Boys.
Learn to Play is a fun and affordable program that caters for all ages and player skill levels. It provides opportunities to learn and play with your friends, develop important social skills in a convenient, safe and friendly environment supported by Parramatta's great coaches.
Who runs the Learn to Play program?
Parramatta Basketball has specially trained junior coaches to provide fun-filled activity sessions at the Auburn (Cumberland) Basketball Centre. Whether you are committed to becoming the next junior champion or just want to enjoy the sport of basketball, Learn to Play offers appropriate programs to meet all children's needs regardless of skill levels.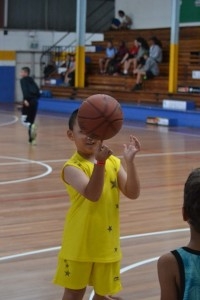 What are the aims of the Learn to Play program? 
Learn to Play is designed specifically to develop young children in a sporting environment that is enjoyable for players and welcoming to parents. Sessions emphasise having FUN and learning new skills in a safe risk-free environment. Children are encouraged to be involved in specially modified games and activities that build their confidence, create a positive association to physical activity and establish a relationship with grassroots junior basketball program delivery.
How is Learn to Play structured? 
The Learn to Play program is designed to introduce kids to having fun with basketball through inclusive activity aimed at developing children's enjoyment of basketball and improving their Basketball skills and competency.
It includes modified games and skill groups based on the children's ability. This allows players to experience the fun of playing basketball in a group with similar skills sets and prepares participants with necessary skills and game knowledge to be ready to move up into recreational Friday night teams competitions.
The following session times are now available:
Day
Age Groups
Time
Venue
Friday
5 – 11 y.o.
4.00 – 5.20pm
Auburn Basketball Centre
Tuesday

Wednesday

11 and over

11 and over

4.30 – 6:00pm

4:30 – 6.00pm

Auburn Basketball Centre

Auburn Basketball Centre
The cost is $10.00 per training session. Active Kids Vouchers can be used for 10 weeks of training.
The Program ranges from 5 year olds to 16/17 year olds and is open to both girls and boys.
For advanced Junior coaching for Under 14 to Under 18, join us on Tuesday or Wednesday nights at 4.30pm.
To register, please contact Parramatta Basketball on 02 9646 3840 or email
[email protected]